Cambodia
November 22, 2022
Views: 215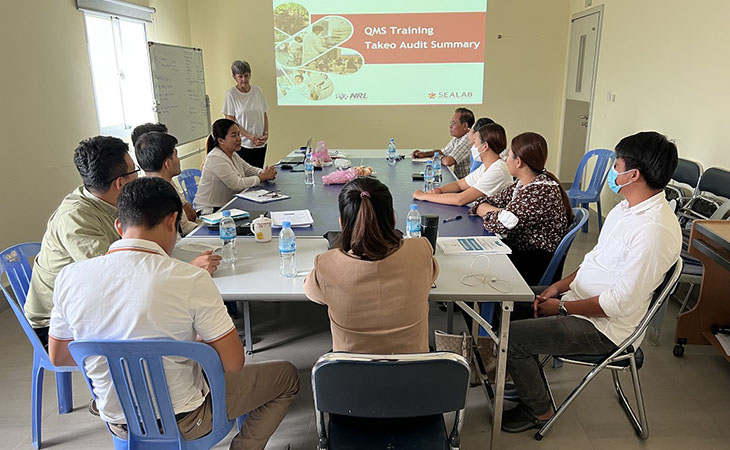 In October Vee Armstrong, one of the NRL trainers, visited Kossamak, Takeo and Kampong Chhnang hospital laboratories as part of the SEALAB project. One week was spent at each laboratory, reviewing documents, procedures and processes, and providing training and support for the staff.
An assessment of the testing procedures in Takeo and Kampong Chhnang laboratories was carried out at the beginning of the week. An accreditation assessment checklist was used focusing  on high level (critical) processes, as the laboratories are not at this stage looking for ISO 15189 accreditation. The staff replied to questions and were committed to improving their procedures and processes.
The assessments were well received, the two laboratories were clean and well organized, although security was a minor issue for both sample delivery areas. Kampong Chnnang is a very small laboratory but is to be particularly commended on making the best of its limited space.
The Kossamak laboratory was in the process of moving to a newly-built laboratory. All activities, except for microbiology, were transfered to a temporary location within the new laboratory, and the week was spent with the staff designing and implementing an efficient workflow.  The assessment was therefore limited in scope to equipment already in place and processes that would not change during the final move.
At the end of all three assessments, Vee Armstrong provided additional training and support on activities related to the findings or requested by the staff.  The priorities for implementing corrective actions to address the non-conformances were identified and discussed.
The visit to each laboratory was very successful and was an excellent opportunity to finally meet the laboratory trainees in person after 15 months of virtual meetings.