Cambodia
September 24, 2021
Views: 680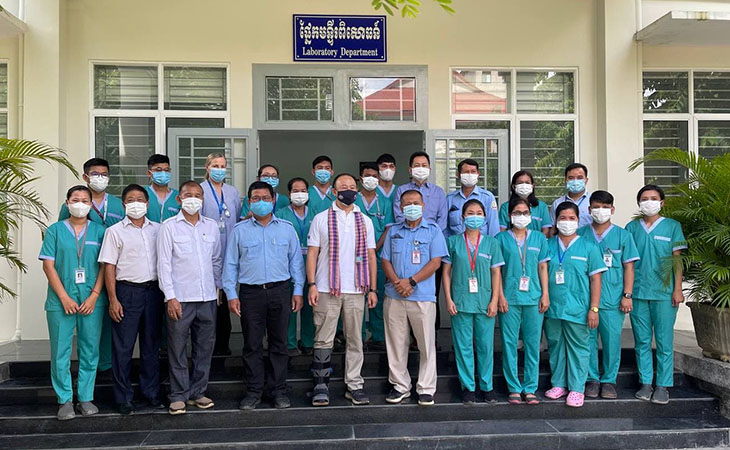 On September 22, the Australian Ambassador to Cambodia, His Excellency Pablo Kang, visited the Battambong Provincial Hospital Laboratory which is one of the five laboratories participating in the SEALAB project in Cambodia delivered by the Mérieux Foundation with funding from the Australian DFAT.
The visit was accompanied by the Mérieux Foundation Country Representative and DMDP Country Director in Cambodia and were welcomed by the Battambong Provincial Health Department and Provincial Hospital directors including the laboratory manager and staff.
Besides meeting with dedicated laboratory staff, the Ambassador was delighted to see how Australian support has helped fund the new molecular testing laboratory through a World Bank project contributing to helping the country's COVID-19 testing task force. He also made a short video interview with the Laboratory Manager about SEALAB's training support on the Quality Management System provided by SEALAB's consortium partner the National Reference Laboratory in Australia (NRL).