Lao PDR
March 25, 2021
Views: 449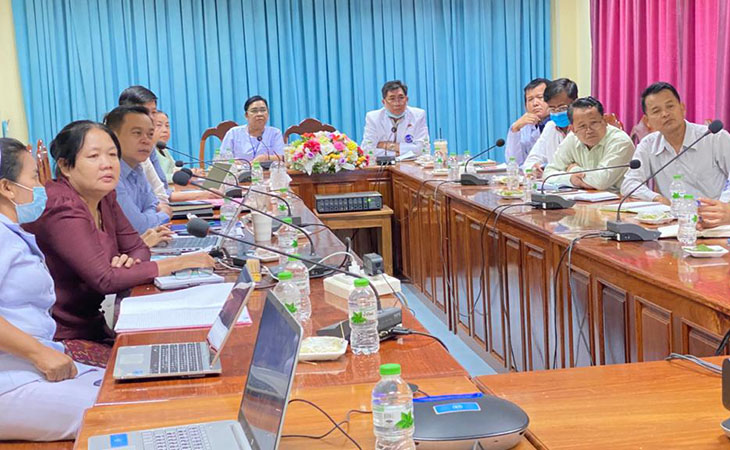 As part of the SEALAB project, a laboratory assessment was conducted from 9-12 March, 2021, at the Champasak Provincial Hospital Laboratory to define the existing strengths, challenges and future priority needs in order to start improving the laboratory quality system including its capacity for development.
The assessment was conducted in Champasak Provincial Hospital Laboratory by using an assessment tool developed by the World Health Organization (WHO).
On the first day, the assessment teams were welcomed by Dr. Viengsy Saphakdy, Director General of Champasack Provincial Health Department under the Ministry of Health, Lao PDR, and by Dr. Chanpasong Chiamsisoulath and Dr Kongmany Panyasavath, Deputy Directors of Provincial Hospital chair of the assessment. They discussed the project with the assessment team coming from NCLE and the Mérieux Foundation before starting to assess the existing capacity of the laboratory.
Preliminary results and recommendations of the assessment were shared on the last day. They endorsed and committed to following these findings and recommendations to improve the laboratories' quality management system, particularly for the nonconformities and weaknesses identified during the assessment process. Moreover, they encouraged their laboratory staff to maintain the effort to improve the laboratory quality system to meet the ISO requirement, and offert the best services to the patients coming to the hospital.
The three day assessment received remarkable attention and participation from the leadership and technical teams. The assessment encouraged discussions between teams of the laboratory, hospital and consortium on specific areas and activities that the SEALAB project can assist with and what the hospital can start with to improve the laboratory quality services.