Lao PDR
December 13, 2021
Views: 388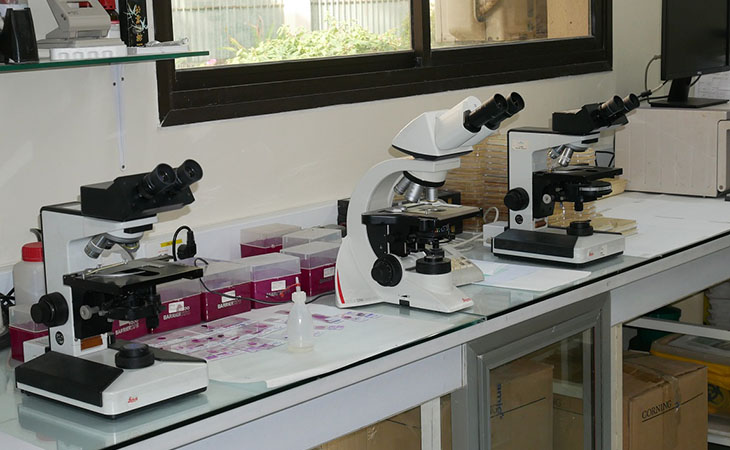 The Merieux Foundation in Lao PDR has started to organize the training course for laboratory professionals.
Before initiating the capacity building program, the list of topics selected by the hospitals' laboratories in Cambodia was submitted to the laboratories participating in the SEALAB program in Lao PDR to harmonize the training curriculum between both countries while respecting laboratory needs. Both countries will adapt the modules according to the reality in the field.
In Cambodia, Léa Martin, the lab expert at the Merieux Foundation, is giving a Training of Trainers (TOT) course to identified trainers. During these sessions the trainers discuss, amend, and improve the slides to finalize the best tools for Cambodia. In Lao PDR, the trainers deliver the training courses according to the modules and after feedback from training the staff from provincial laboratories, the tools will be improved to better correspond with lab levels and resources.
Both approaches should result in customized and sustainable training tools which will be available on a knowledge transfer platform which will be established with BMLS/NCLE.
In Lao PDR the first training courses on hematology and management of inconsistent results was held from November 17 to 19, 2021. These training courses were given to lab technicians in Mahosot hospital in Vientiane and also online for three provincial hospitals in Oudomxay, Xayabouly and Champasak provinces. Dr. Amphay Phyaluanglath and his team from the Hematology Unit at Mahosot hospital conducted the training for 21 participants.
The next related practical training course will be delivered in the lab of each hospital to familiarize lab technicians with testing techniques in an actual lab environment, with equipment, and reagents and environment, to ensure that the new knowledge is put into practice.