Lao PDR
July 8, 2022
Views: 313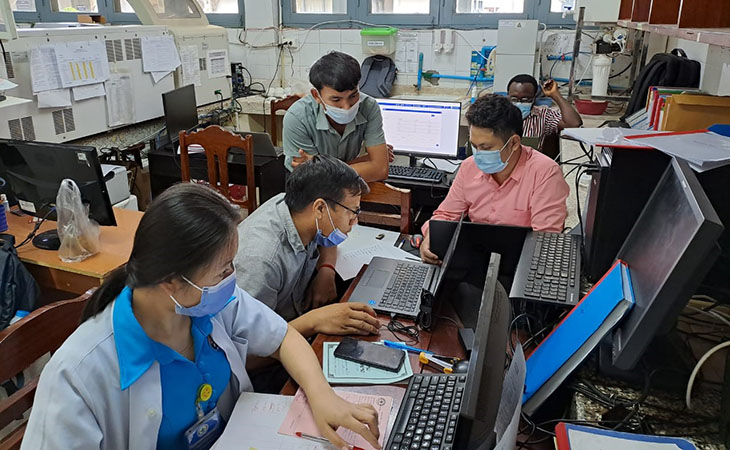 Stephen Adjei-Kyei from IQLS visited Lao PDR from May 30 to June 10, 2022 to install a LIMS and train the staff at the National Animal Health Laboratory (NAHL) in Vientiane and Xayabouly Provincial Hospital Laboratory.
Two administrators and 15 users at NAHL and 4 administrators and 8 users at Xayabouly Provincial Hospital Laboratorywhere trained on how to use the software. The administrators were trained on customizating the system.
After training the users they requested some improvements to better adapt the LIMS to their needs and their routine work.
The NAHL requested some complementary functionalities as the LIMS is generally designed for the human sector rather than veterinary sector. The lab technicians at Xayabouly required more interoperability, for example  the analyzer interfacing, which is interface between iqLIS and the HIMS.
The large number of modifications, 18 in total, and improvements requested by the users and their discussions with the expert from IQLS demonstrated their interest in using a LIMS. The lab managers acknowledged that a Laboratory Information Management System (LIMS) will help them to better manage the flow of samples and associated datathus improving lab efficiency.
After this mission, it is planned that Stephen Adjei-Kyei will organize a monthly virtual meeting with both labs to support the lab technicians to effectively use the iqLIS. It is also planned to develop new features for users using the LIMS on a daily basis.
Once the users have tested the LIMS for a few months and provided feedback to make sure that the tool corresponds to with labs' needs then the iqLIS interface will be translated in Lao.