Lao PDR
July 14, 2021
Views: 812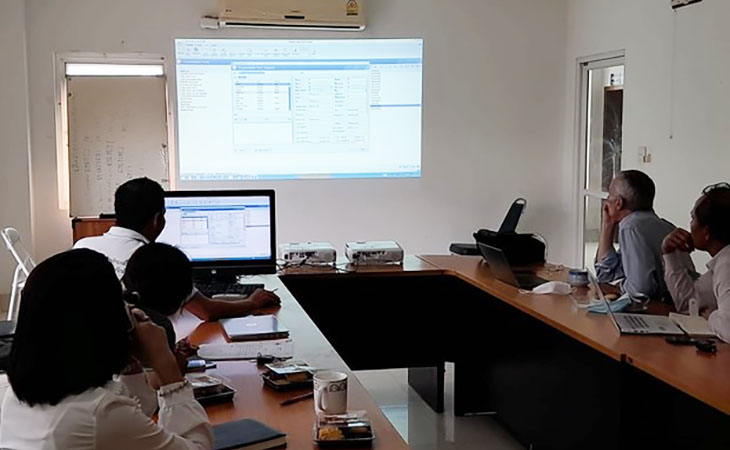 In Vientiane, Lao PDR, the National Animal Health Laboratory and the stakeholders of the SEALAB project participated in a meeting on June 24, 2021, to present a Laboratory Information Management System (LIMS) software.
Based on the data management assessment results for animal health, the next step will be to review the existing LIMS software of the National Animal Health Laboratory (NAHL) to ensure that the data management is consistent or if a new software needs to be installed.
The meeting was the occasion for the participants to share presentations and topics related to the LIMS software:
Chattouphone presented a demo version of the PACS software prepared for user training, by explaining general data key-in for each template. The LIMS used by the NAHL seems to be functional but needs to validation from IQLS once the access is authorized by the NAHL direction.
NDA letter for data confidentiality was sent to NAHL for access authorization to the software, but are still wating for an answer.
NAHL uses WHONET and PACS software, and both are functional.
WHONET is also used by the National Center for Laboratory and Epidemiology (NCLE), and it was suggested that the NCLE and NAHL could share their data by giving a link for specific emerging diseases data, if needed.
PACS does not need to be replaced but has to be updated with Excel sheets prepared by targeted provincial laboratories since they are mostly used offline due to weak internet connection.
Copies of Vet Lab Data entry forms will be later sent by email.