Lao PDR
October 27, 2022
Views: 243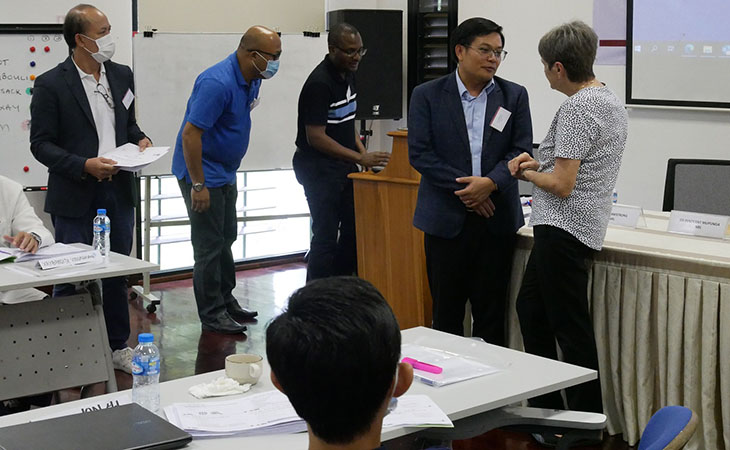 A five day workshop on quality management systems (QMS) was held at the Centre of Infectiology Lao Christophe Merieux in Vientiane from 26 to 30 September 2022. The workshop, held by the NRL, was  attended by 13 participants from the five nominated laboratories and 2 participants from CILM.
The workshop gave an overview of a general laboratory quality management system and highlighted the importance of quality control and participation in external quality assurance programs. The  need for good planning and the most effective steps for implementation of a QMS were also discussed. The final training session compared the QMS discussed during the week with the requirements of the ISO 15189 Standard for medical laboratories, with an emphasis on how they work together. The participants were provided with a copy of all the presentations and an interpreter provided simultaneous interpretation during the sessions.
There were presentations throughout the day ending with the participants taking part in activities and quizzes. The participants were divided into teams to encourage networking between the different laboratories. The quizzes were marked overnight with the answers being discussed the following day allowing the identification of subjects which needed more explanation.
The workshop was organized by the Lao PDR Mérieux Foundation team with a welcome dinner and lunches outside which helped facilite networking between the participants.
On the last day of the workshop the director of the NCLE presented 'certificates of attendance' to all of the participants.  The evaluation of the training sessions by the participants confirmed that the workshop was a great success.