Lao PDR
March 5, 2021
Views: 353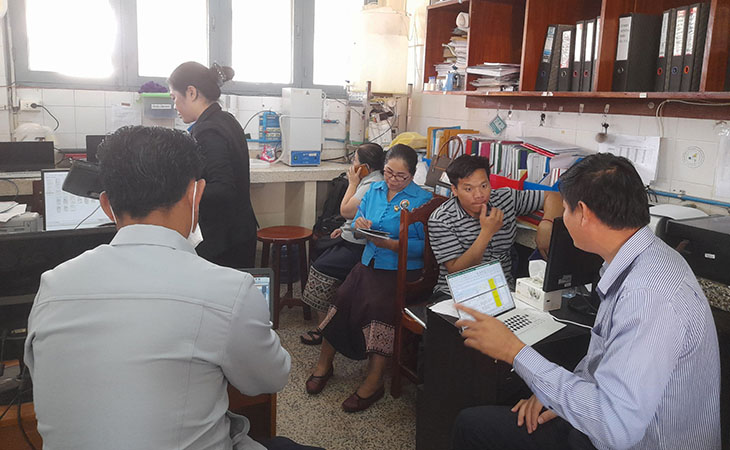 From March 3 to 5, 2021, the laboratory assessment of the Sayabouly Provincial Hospital was successfully conducted. The assessment has been very well receptive by laboratory and leadership teams of the Provincial Hospital and Health Department.
The assessment was conducted by the National Center for Laboratory and Epidemiology (NCLE), the Merieux Foundation and the National Reference Laboratory (NRL). The WHO Laboratory Assessment Tool (LQSI) was applied to facilitate the discussion with laboratory manager and key laboratory technical staff as well as to review existing documents and lab observations in accordance with the LQSI listed questions.
After completing the assessment, a debriefing session was organized, co-chaired by the Director of the Provincial Hospital and Provincial Health Department and in the presence of laboratory team members and other key hospital technical and management staff. The discussions between the NRL and Mérieux Foundation representatives focused on the priority gaps and identifying needs from the preliminary findings. The assessment team appreciated the strong commitment and ownership demonstrated by the Provincial Health Department's and Hospital's leadership team to improve quality in the laboratory.
Sayabouly Province is the longest part of Lao PDR, bordering six provinces of Thailand. The health services at the Provincial hospital have increased by 40% in 2020 compared with the same period in 2019.