Lao PDR
March 30, 2021
Views: 797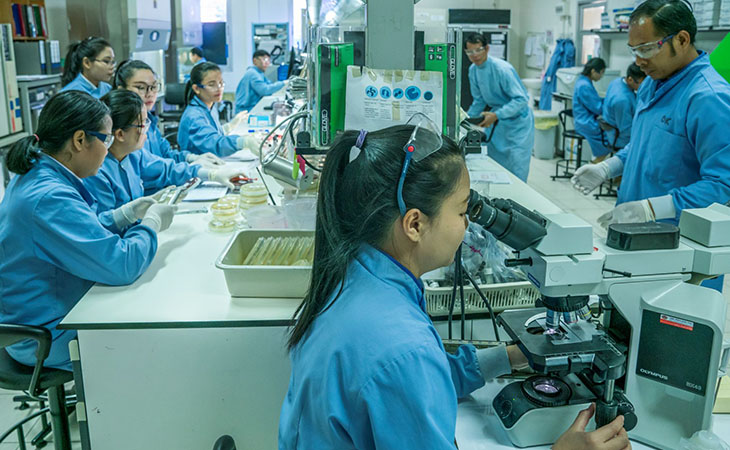 The bacteriology laboratory unit of the Mahosot Hospital, a tertiary-teaching hospital with external technical and budgetary assistance, continues to improve its laboratory quality management system.
It has been almost over half a decade since the leadership and technical team members, as well as external laboratory experts, of bacteriology laboratory unit started focusing their expertise and efforts to improve the quality management system. The first laboratory self-assessment was conducted with the LQSI tool in 2015. Since then, the teams have continued conducting annual self-assessments, completing the most recent in January 2021.
The progression in their LQSI performance score is impressive in such time period. In the long term the laboratory unit has aspirations to further improve its quality laboratory services and to meet ISO accreditation requirements. The laboratory team will discuss internally and inform the consortium partners of the SEALAB project, of their specific priority needs for technical collaboration.